Experienced in Quality Outdoor Kitchen Materials
When you're looking to create a beautiful outdoor space that will be perfect for entertaining guests or serve as your own private getaway, you know you'll want to call Rocky's Stone & More in Mansfield, TX. We can help you conceptualize your new outdoor kitchen and entertaining area and help you choose the best materials.
Not only will you get personal attention to ensure you get the best customer service possible, but our family-owned business can provide all of the materials from building rock, to flagstone, to all the accessories like stainless steel drawers, and doors. You'll appreciate our affordable rates and the convenience you can't find anywhere else!
More affordable than you think!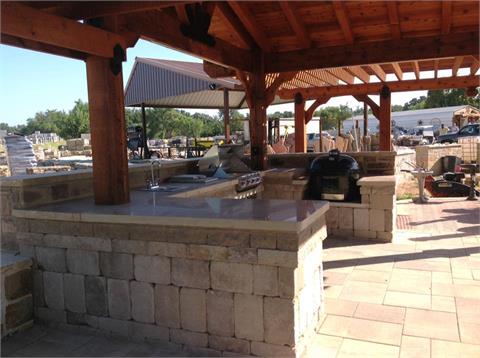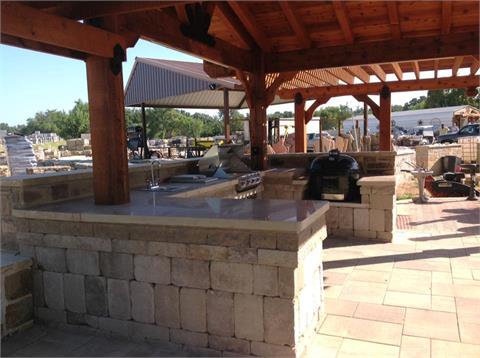 Your outdoor kitchen might be less than you think. When you buy your materials locally and direct from the supplier, you can SAVE hundreds, even thousands of dollars on your next project. Skip the middleman and go direct!
All aspects of outdoor kitchen building
Building stone
Belgard
Grills and smokers
Flagstone

Custom outdoor set-up (materials only)

On site inventory available!

Fire pits